Last year was such a great success partnering with Girls Voices to hold summer media workshops in the community of Savanne Longue that we couldn't wait to get back into our communities to work with budding young female creatives!
Prinicpal Marie-Claude of Savanne Longue is one of only two woman principals in our network. She's a force to be reckoned with, and holds after-school motivational and safe space sessions with young girls. She wants to see girls inspire and change their communities, and she knows that starts with education and supporting women. #womensupportingwomen
Seven Summits girls who had just graduated 6th grade participated in the summer workshop program, learning how to take photos and make short videos. Each class started and ended with sharing: curiosities, challenges, triumphs, all in the notion that every one of our voices matters.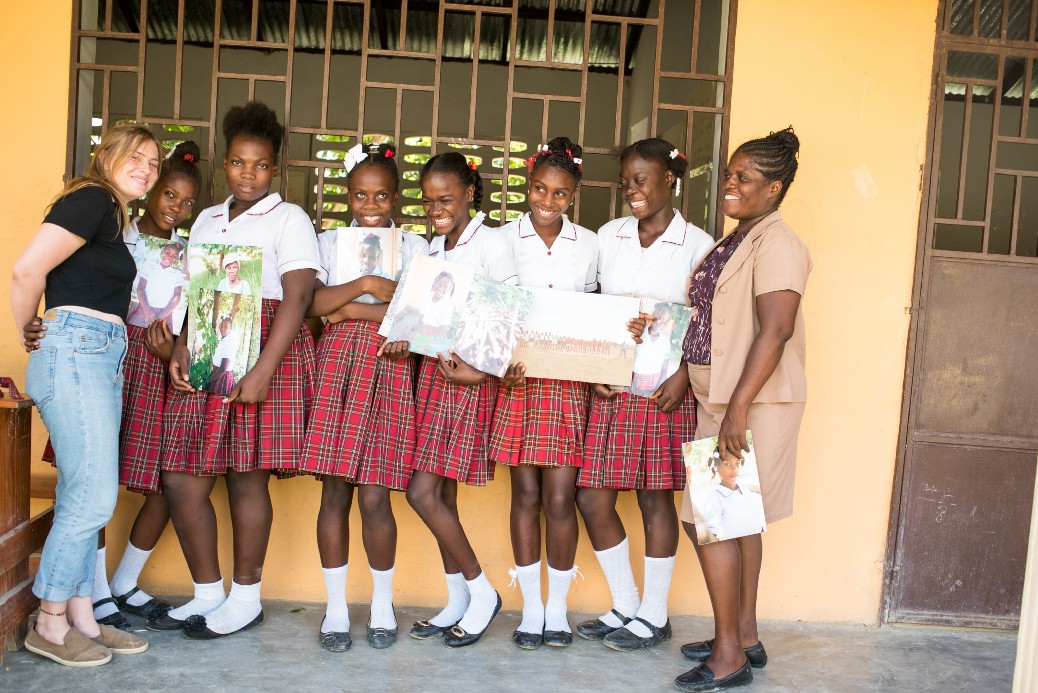 Yolenie, Andjilove, Lomene, Ruthloveny, Viergnelie, Berlanda, and Joubencat each produced a short video that entered a competition between 300 girls and 14 countries worldwide. All 7 made it as finalists, and Viergnelie, or Nellie as she's known to us, won the changemaker contest for her video focusing on building a road in her community to help children have greater access to school, and expecting mothers to hospitals. Their videos ranged from a sugarcane business to girl's soccer, and each were offered scholarships that went toward their education.
Nellie put some of her reward money toward implementing a women's hygiene program in our school.
This year we find ourselves reaching into one of our more isolated communities, about one hour off a rocky road and away from the nearest town of Lascahobas in the small community of Petit Fond. In addition to still working on growing the skills of the girls from last year in Savanne Longue we chose another five girls, Ketia, Miskenda, Djamsonia, Christine, and Edline to participate. We couldn't be more excited to see what they come up with so that even more girls in Haiti have the opportunity for their stories to be given the weight they deserve, and to find the voice within to tell them. Keep an eye on us, because n ap vanse!