Last week, we threw a HUGE party in the Central Plateau. Over 1,000 Summits students, teachers, community and family members assembled to celebrate our teachers and kick off the school year in style. There were fire-breathing clowns, breakdance battles, 100-degree temperatures, and amazingly – no thunderstorms!
The celebration took place in Marouge on what will be the future site of Summits Academy, a teacher training facility and administrative hub for Summits and our partners in the Central Plateau. Community leaders, Summits teammates – including co-founders Marie Flore Chipps and Mike Chambers- along with partners and administrators welcomed and spoke to the crowd, congratulating them on their unwavering commitment to education.
The celebration also marked the first time our entire team was able to convene as one. Our 350 Summits educators and staff from both Boston and Haiti were able to celebrate the many successes of our young but mighty organization, together.
Marie Flore, Cassandre, Ludji and the rest of the team in Haiti pulled together an absolutely momentous event. Everyone from the teachers we celebrated to the partners and guests we invited, to the students and families that scaled mountains to attend, had a blast.
We have big plans for the school year ahead and after this epic celebration, we know that together, anything is possible.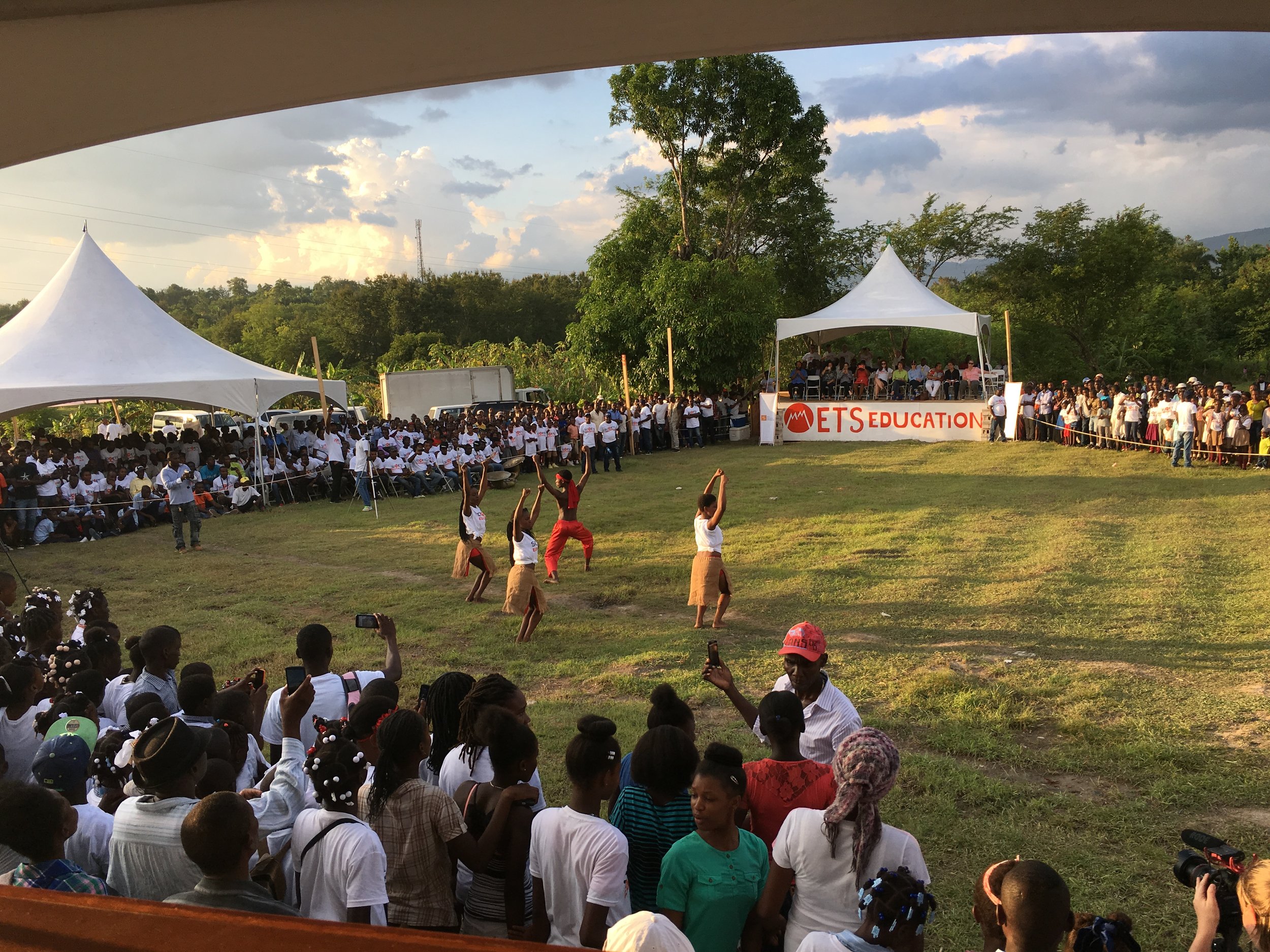 Help us make this school year the best one yet.